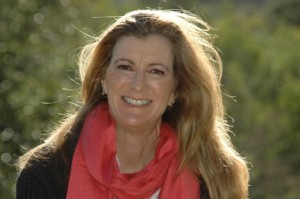 AMY SKEWES-COX, AICP
Environmental and Land Use Planner and Project Manager
Click Here to Download Resume as a PDF
Amy Skewes-Cox has a consulting business specializing in environmental and land use planning. Ms. Skewes-Cox has over 34 years of experience in working with the California Environmental Quality Act (CEQA), the National Environmental Policy Act (NEPA), and other legislation related to land use and environmental planning.
EDUCATION
B.S., Conservation of Natural Resources, University of California, Berkeley
M.L.A., Landscape Architecture/
Environmental Planning, University of California, Berkeley
PROFESSIONAL AFFILIATIONS
American Institute of Certified Planners
Association of Environmental Professionals
American Planning Association
Ms. Skewes-Cox recently managed an EIR for the San Rafael High School Master Plan and Stadium Project, an Initial Study for the Marin Country Day School renovations, and an EIR for a rebuild of a hotel in Corte Madera. Ms. Skewes-Cox also recently completed an EIR for a 400-acre park in Humboldt County, two EIRs on the College of Marin Bond Spending Implementation Plan, Initial Studies for the Mountain House New Town (San Joaquin County), and CEQA documentation for school reconstruction projects in Piedmont, CA and San Carlos, CA. She has been project manager for environmental impact studies for the following categories of projects:
New Towns
Specific Plans and Master Plans
General Plans and General Plan Amendments
Institutional Developments (Elementary and High Schools, Community Colleges)
Commercial Developments and Industrial Business Parks
Residential Subdivisions
Water/Wastewater Projects and Roadway Expansions
She has also prepared the Kirkwood Ski Resort Specific Plan (Draft), the Downtown Markleeville Revitalization Plan (Alpine County), and Design Review Guidelines (Draft) for the City of Berkeley and the town of Lockeford (San Joaquin County). Her responsibilities have included report preparation, public presentations to decision-making bodies and the public, coordination of public workshops, and agency consultation. The projects she has managed have ranged from small Initial Studies ($14,000 to $40,000) to large, complex environmental documents for new towns and General Plans ($200,000 to $650,000). Ms. Skewes-Cox has a reputation of completing projects in a timely manner and within budget. She works closely with a team of specialists, depending on the issues of concern, for such topics as traffic, air quality, noise, and biological resources.
Prior to starting her own consulting practice, Ms. Skewes-Cox worked as a Project Manager for the firms of LSA Associates, Inc., Parsons Engineering-Science, and Baseline Environmental Consulting. She also served as Interim County Planner for Alpine County (1995) and dealt with a variety of land planning issues unique to the Sierra Nevada region. She worked for 16 months (2009-2011) with the firm of Environmental Science Associates (San Francisco) as a Community Development Manager for the North Bay Area.
Representative projects Ms. Skewes-Cox has managed include the following:
Institutional Projects
San Rafael High School Master Plan and Stadium Project EIR
College of Alameda  New Transportation Technology Center Initial Study (Peralta Community College District)
Merritt Community College Child Care Development Center Initial Study (Peralta Community College District)
San Carlos School District Central Middle School/Bridge School at Arroyo EIR
City of Tiburon Library Expansion Initial Study (Belvedere-Tiburon Library)
Delta Community College at Mountain House EIR (San Joaquin County)
Marin Community College District: Measure C Bond Spending Implementation Plan Initial Studies and EIRs for both Kentfield and Indian Valley Campuses (Marin County) and EIRs for the Child Development Center and the New Academic Building
Piedmont School District Notices of Exemption for Reconstruction Projects (City of Piedmont)
Berkeley Unified School District Initial Study for Realm Charter School
Northeast Quadrant Science and Safety (NEQSS) Projects EIR (U.C. Berkeley)*
Underhill Area Master Plan EIR (Draft) 
(U.C. Berkeley)
Escondido Village Student Housing Project (Stanford University)
Bodega Marine Laboratory Long Range Development Plan EIR (U.C. Davis)
College Apartments Infill Project EIR 
(U.C. Santa Cruz)
Biological Expansion Building EIR 
(Stanford University)
*
Served as adjunct staff for UC Berkeley Capital Projects office overseeing EIR.
New Towns, General Plans, & General Plan Amendments
East Weddell Projects General Plan Amendment EIR (City of Sunnyvale)
St. Helena General Plan Update EIR (Napa County)
Mountain House New Town General Plan Amendment EIR (San Joaquin County)
San Joaquin County General Plan EIR
Nevada County General Plan Final EIR
Christiansen and Bach General Plan Amendment (GPA) EIR (Lathrop)
Park & Open Space Projects
Arana Gulch Park Master Plan EIR 
(City of Santa Cruz Parks and Recreation Dept.)
Mike Fox Skate Park EIR (City of Santa Cruz)
Pogonip Master Plan EIR (City of Santa Cruz)
Southern Humboldt Community Park 
(Humboldt County)
Specific Plans & Master Plans
Brisbane Baylands Specific Plan EIR (serving as Project Director) (City of Brisbane)
Kirkwood Specific Plan (Draft) (Alpine, El Dorado and Amador counties)
Bahia Master Plan EIR (City of Novato)
Stanly Ranch Specific Plan EIR (City of Napa)
Pogonip Master Plan EIR (City of Santa Cruz)
Hercules Properties/Gelsar Specific Plan EIR 
(City of Hercules)
Infrastructure & Industrial Projects
Union Pacific Railroad Modernization and Expansion Project EIR (San Joaquin County)
Caltrans Non-motorized  Transportation Pilot Program (NMTTP) – City of Mill Valley Steps Initial Study
City of Berkeley Saltwater Pipeline Supplemental EIR
Stockton Wastewater Treatment Plant Expansion Initial Study
Berryman Reservoir Replacement EIR (East Bay Municipal Utility District)
Central Landfill EIR (Contra Costa County)
Gemini Telescope Environmental Assessment (Hawaii)
Hazardous Waste Management Plan EIRs for Nevada County and Napa County
Roblar Road Quarry EIR (Sonoma County)
Carson Hill Gold Mine EIR/EA (Calaveras County)
Pacific Gas & Electric Company Cloud Seeding EA (Tuolumne County)
Residential, Commercial, & 
Office Development Projects
Corte Madera Inn Rebuild EIR (Corte Madera)
San Bruno School District Property Residential Development EIR (City of Daly City)
101 Hayes Street Building EIR (City and County of San Francisco)
Hemme Hills Residential Development EIR 
(Contra Costa County)
Rudnick Estates Final EIR (City of Novato)
Lemme Residence Initial Study (City of Mill Valley)
Riley Subdivision Initial Study (Corte Madera)
Via Moraga Residential Subdivision Initial Study (Town of Moraga)
801 State Street Senior Housing Development Initial Study (City of Novato)